2022 Updates!
Since December, I've been preaching that this year would be a huge year for Kathy and I. This is more of a personal blog post than my content on Boxing, Running, Nutrition, and Health. I've been in go-go-go mode all year, so I haven't been posting these milestones as they happen. But my blog and social media have always been a timeline of my life and I wanted to reflect on the things we've done this year – and the things that have kept me away from my posting on here as frequently as I normally go. Between buying and selling a home, investing in real estate, taking a fighter to the Forum and expanding the gym, re-launching Downtown Yoga Shala, running another marathon and ultramarathon, and going to the Super Bowl – it's been a super hectic year!
Buying a Home (Duplex!) and selling our condo:
In March, we both sold our first condo and bought a duplex! None of this would be possible without Kathy, who managed our contractors to renovate our duplex. We will be renting out the other unit as a furnished MTR for travel nurses or corporate housing.
If you know anyone looking for furnished housing, send me a message!
Real Estate Investing:
I've been a little more hesitant to share this journey on social media, but really wanted to share my story in case it resonates with anyone and shout out the incredible people I've met along the way.
I'm not looking to give up my W2 (still at a VC), but I think it's important to re-assess your financial position every few years. Due to various family situations (dating back to 2008), I've been reading about real estate investing for a while to keep a few tools in my pocket should the circumstances align.
This year happened to be the year where a lot of moves made sense. In 2022, I've been involved in a few transactions – buying a duplex, a build-to-suit improvement exchange (similar to a reverse 1031) into a 5-unit in the Bay Area, adding an ADU to a property, identifying a self-storage DST (withdrew from this one), a 6-unit in Cincinnati, and a syndication into an apartment complex near Dallas.
None of this would be possible without the resources and connections I made with SARE. I went on their Atlanta immersion trip in March and made connections that I talk to everyday, about investing and life (The Marketwatch video here is featuring a member of our "accountability group"). I've also been going to SV-MIC (Silicon Valley-Multifamily Investors Club) and NVST meetups.
Just like I write about in my fitness pursuits, it's important to surround yourself with people with more knowledge and experience than you, without being threatened. I never post my fitness feats with any intent to show off – the 50k's I run are amateur to the people I run alongside and I've written about how boxing has done more for me than I've done for the sport. REI is the same – I don't envy people with more doors or change up my goals based on what others are doing. Rather, I'm inspired and soak up all the knowledge I can from those with more experience – just like I do with the people who run 100 milers or have pro fights. Surround yourself with people crazier than you.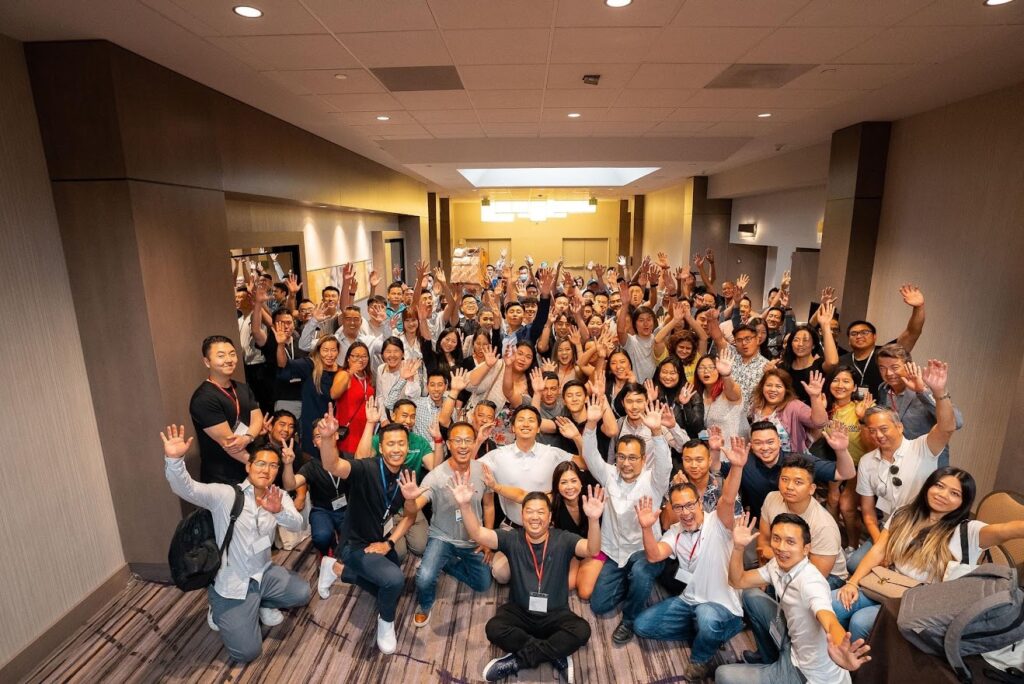 DM me if any situation is relevant to you, and I'd be happy to connect you to the resources that guided me. And I plan to share the lessons I've learned in more detail within the SARE Facebook Group.
Dreamland Boxing:
It's been a busy year so far at Dreamland Boxing. Mark's had 2 pro fights, and had the opportunity to fight Emiliano Vargas at the Forum in Inglewood, CA. The gym also expanded next door and added kids classes, beginner's classes, and open gym times. We hosted an amateur boxing event at Nordahl Hall and competed at Benjamin's Boxing. Members have been added off the waitlist and our team has regrown.
On a sad note, Angel Balderas passed away this past month. If you are on Dreamland's mailing list, you should have received an email on his services.
For more information on Dreamland Boxing, visit www.dreamlandboxing.org
Downtown Yoga Shala:
It's almost time! During the pandemic, my mom started offering virtual, outdoor yoga sessions (Wednesdays at St James Park!), and hosted the Beyond Van Gogh yoga sessions.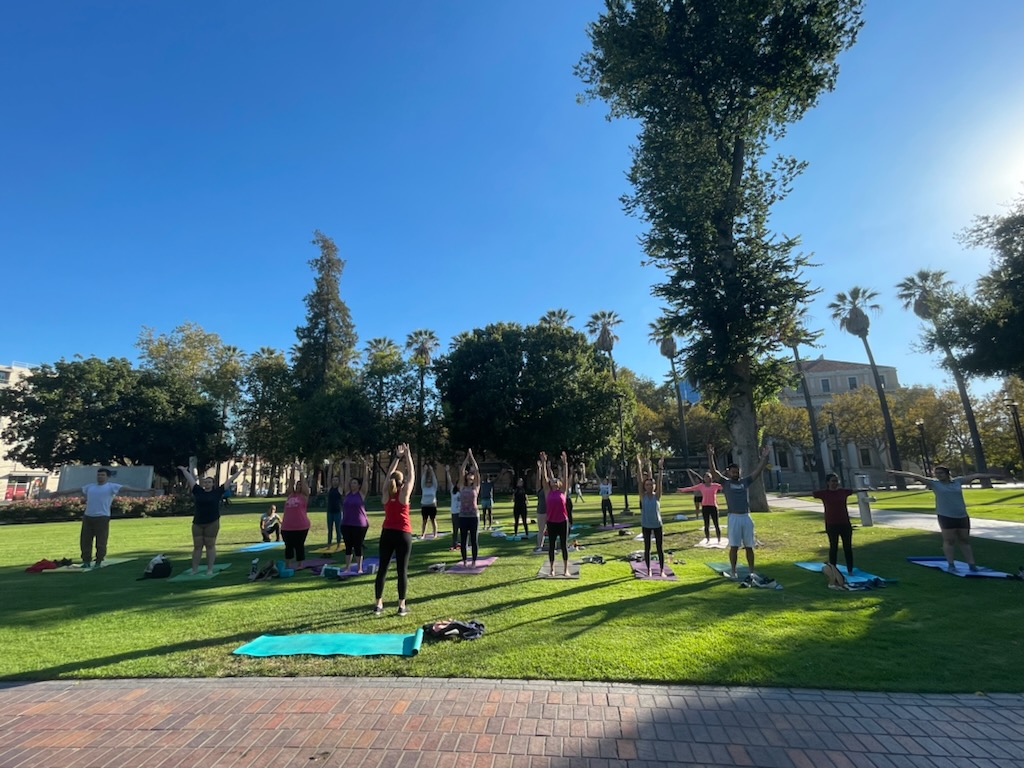 We are working towards our grand re-opening at the retail space of the SPARQ building in Downtown San Jose (5 E Reed St). Kathy has also been involved in the designing, marketing, and planning events in anticipation of our grand re-opening for end of this year! In the meantime, Downtown Yoga Shala continues to offer outdoor and virtual classes, as well as indoor classes for her Ashtanga practice.
For more information on Downtown Yoga Shala, visit www.downtownyogashala.com
Running:
Despite catching COVID during training, I ran my fourth ultramarathon, the Big Chief 50k for the second year in a row. I'm a Monterey Bay Half Marathon Ambassador again (stay tuned for race updates and discount codes!). I will be running the New York Marathon in November.
Special shoutout to my training partners – Run365 and Dreamland Boxing. Our Dreamland Boxing team runs between 5-12 miles every Saturday at various trails in the Bay Area. On Sundays, I run longer distances with Run365.
This year's training volume shrunk compared to 2021, when I ran every day. On 12/31, I wrote about letting go of my run streak as I pursued other goals. Despite going into the year with that mindset, I still struggle with the voices in my head telling me that I'm not doing enough. I gained 18lbs by around April of this year, and have since returned near my natural weight. I hope to train in order to maintain my health and well-being, while being more gentle on myself with the expectations I carry.
Blog/Newsletter:
I reduced the frequency of my newsletter output this year, but I'm glad I was able to still publish a few helpful articles. I discontinued my online boxing courses – in the future, I plan to redo them in higher quality.
Articles:
To subscribe to my newsletter, visit www.iancruz.blog
The Super Bowl:
Am I dreaming? After 19 years of misery, the Bengals not only advanced past the first round of the playoffs – but they made it to the Super Bowl! It was a once in a lifetime opportunity to go to the Super Bowl – with the Bengals playing in it! I think I still watch highlights of their playoff run everyday haha.
Life:
It's a year of life changes, and I'm proud of Kathy for stepping outside of her comfort zone into a new career, while we both step into a new chapter of our life. Luckily, we've still made the time for a few quick getaways and a fun trip to AZ to help a friend with his property. We can often get buried in the things we're trying to take on, but I'm beyond grateful to be on this journey with Kathy!
Subscribe to my newsletter!