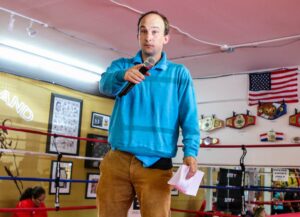 This Week at Dreamland Boxing (11/19/2022)
• Dreamland Boxing hosted a book signing and meet and greet with boxing reporter and author, Lucas Ketelle, on Saturday
• Dreamland shirts are available and sales will support Leo and Cozme's travel expenses as they travel to Compton for the CA Silver Gloves tournament (12/16/22)
• Congrats to Leo and Cozme for winning the 2022 NorCal Silver Gloves
• The dreamland boxing team ran the Monterey Bay Half Marathon
• Dreamland hats are available for sale at the gym!
• Stay tuned for some masters masters sparring!
• You must sign up for Intro to Sparring and Members Sparring via our class registration link. You will not be allowed to spar without registering first!
• Full video on www.iancruz.blog.
Read More »