Coach Ian – Week in Review 03/28/2021:
Quote of the Week:
"You do not rise to the level of your goals. You fall to the level of your systems."
-James Clear, Atomic Habits
Person I'm Following: Ben Patrick "Knees Over Toes Guy"
I recently discovered Ben Patrick (@kneesovertoesguy), who has a ton of knee mobility exercises. He has a number of unconventional movements that he incorporates into his protocol, including going against the conventional wisdom of never having your knee cross your feet when performing a lunge.
Also, the other product featured on the podcast, Monkey Feet, were founded by Evan Gubera, a pro-MMA fighter and pro boxer who we know in the community and has stopped by Dreamland for sparring. Congrats on all the success Evan – I might have to cop me some Monkey Feet!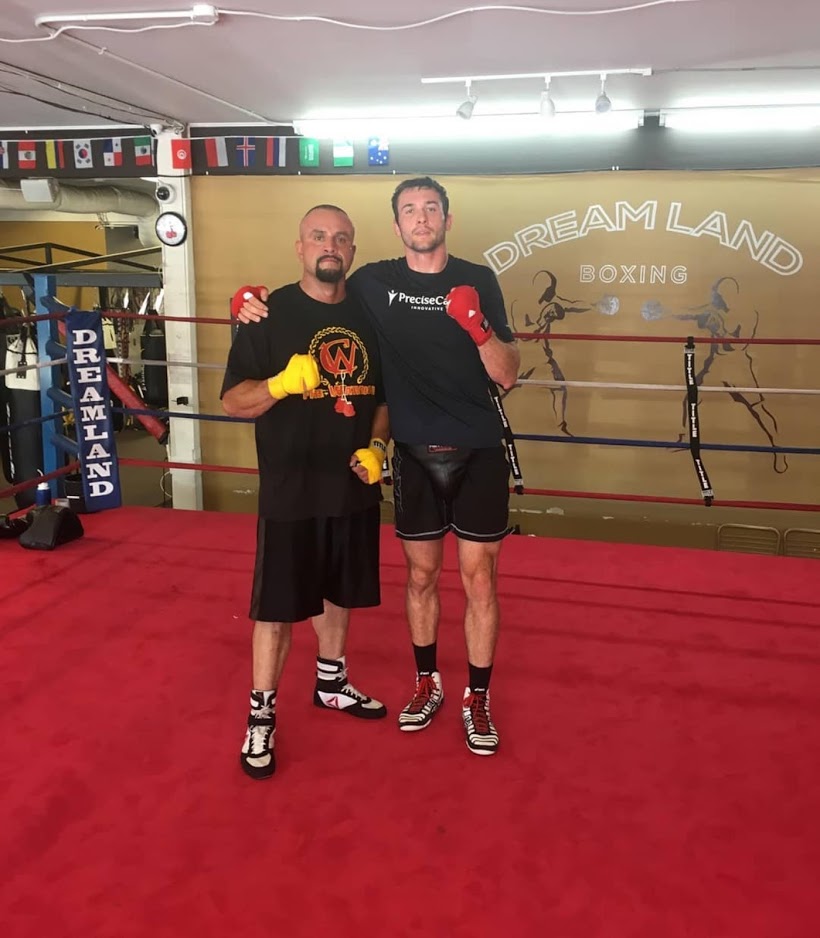 Book I'm Reading
Atomic Habits – James Clear
Article of the Week:
Conditioning for Boxing: I wrote about getting in shape for your first boxing match. Outside of your boxing training and sparring, how to structure your roadwork, incorporating tabata's, half-mile sprints, Yasso 800's, Heart Rate Zone training, hill repeats, distance running, and the Maffetone Method (for recovery) into your training.
Run Streak and Running Goals:
Progress: As of 3/28/21, I've now run 358 miles for the year, while maintaining my 87-day run streak.
Boxing Matches This Week:
Amanda Serrano vs Daniela Romina Bermudez: In my opinion, Amanda Serrano is the top P4P fighter in women's boxing. It's not even close to me. 9 recognized world titles in 7 different weight classes, with 30 knockouts – her resume is unmatched. She is the definition of a pound-for-pound fighter, going from 140lbs to 115lbs to 126lbs over three fights.
This Week at Dreamland Boxing:
Thanks again to Brett for the pictures! Our classes have been increased to 15 people per class. See the full updates here.
Dreamland Boxing has re-opened for outdoor classes. Classes will be capped and there will be no waitlist for classes. Come join me on Fridays at 4:30PM for a workout!
Also, I have continued to host our virtual boxing sessions. Thank you to our members for keeping your memberships active and continuing to support our gym during this time. And I'm personally glad to have been able to aid in your boxing development all year!
Our virtual practices this week featured the following:
Breaking down the Vergil Ortiz and Seneisa Estrada fights
Vergil Ortiz' power jab
Seneisa Estrada's head movement and feints
Parrying Punches
Creating angles
Power drills for the left hook
Body weight circuits
Kettlebell Single-Arm Swings and Turkish Get-Ups
And more!
You can find a full list of drills if you are a current Dreamland Boxing member in the Premium Drills section of my website.
Subscribe to my newsletter!