Coach Ian – Week in Review 04/18/2021:
Book I'm Reading
The Perfect Mile: Three Athletes, One Goal, and Less than 4 Minutes to Achieve It – Neal Bascomb
Share of the Week:
https://www.runnersworld.com/health-injuries/a35419764/coronavirus-vaccine-for-runners/
As the COVID-19 vaccine rolls out, we should be conscious of how we react to the vaccine before partaking in strenuous physical activity. I was vaccinated yesterday, on April 17th, and have yet to feel any side effects. However, I will be tracking my Oura data and keeping my running pace slow for the next few days – likely around 10 minute miles. Each individual's reaction is unique – so no set rules here, but just a reminder to be aware of your body and prioritize your recovery!
Post of the Week:
Teaching how to throw the jab with power!
Run Streak and Running Goals:
Progress: As of 4/18/21, I've now run 450 miles for the year, while maintaining my 108-day run streak.
Boxing Highlights:
Jake Paul vs Ben Askren: The hype is hilarious. I was once a boxing purist, upset by all the sideshow boxing events that generated so much attention (Tyson-Jones, Mayweather-McGregor, etc.) Now I'm just entertained. I had the following thoughts on the fight.
The fight wasn't rigged. It only takes actually watching the first minute of the fight, and not the knockout highlight, to realize that Ben Askren is really bad.
I said this after Jake Paul's first fight. If Jake was a nobody training to win the novice Golden Gloves, he'd be game. People just hate the way he shortcutted the process to being a PPV superstar by leveraging his YouTube following.
Jake Paul's opponents aren't any different than the tomato cans many prospects fight in Mexico. He just doesn't have to subsidize them.

What people don't realize is that there's a business to being an "opponent". They get flown in, paid ~$1,000, get free room and board, and get paid to lose. Unlike the A-side, there's no pressure to win (and may even be a subtle pressure to lose, given that they can't be too high-risk low-reward to get future bouts). They also typically can fight more frequently than the prospect, provided they're going the distance.
The A-side typically needs to sell enough tickets to make the entire fight viable economically – meaning he needs to sell more than double the tickets than in a competitive bout as he's essentially raising the money to cover the journeyman's purse, room, and board.
Jake Paul is finding guys who can help him sell tickets, who are likely better than most prospects in their first 10 fights. Yes, Nate Robinson was only boxing for a few months. But many established pros have worse opponents on their record.

I changed my mentality towards these types of bouts. Yes, it's unfair that Mike Tyson-Roy Jones Jr sold more PPV buys than Gervonta Davis-Leo Santa Cruz. But if that's what people are into – so be it. I
Next Fight Wishes for Jake Paul: Antonio Brown or Conor McGregor
Jake paul vs Ben Askren Full Fight KO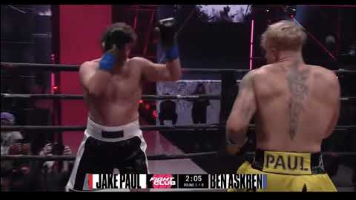 Demetrius Andrade vs Liam Williams: I watched this while in line to get vaccinated. After being thumbed in the eye, Demetrius Andrade did well by not getting emotional and just continuing to beat Liam to the punch, particularly with his uppercut. I think Charlo or Canelo beat Andrade easily – but let's see those fights happen already.
Regis Prograis vs Ivan Redkach: This is a disgrace. Regis Prograis is a very talented fighter and he deserved his chance to shine. Sucks that his fight had to be overshadowed by his opponent's acting job, getting stretchered out of the ring by a punch that didn't even land.
Ivan Redkach Finds A Way Out Against Regis Prograis!!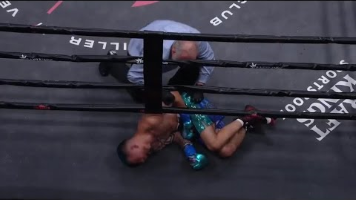 This Week at Dreamland Boxing:
Our classes have been increased to 15 people per class. Also, open gym hours have been extended from 9:30AM to 12:30PM and a Beginner's Boxing Class on Saturdays at noon with Coach Eric. See the full updates here.
Dreamland Boxing has re-opened for outdoor classes. Classes will be capped and there will be no waitlist for classes. Come join me on Fridays at 4:30PM for a workout!
Also, I have continued to host our virtual boxing sessions. Thank you to our members for keeping your memberships active and continuing to support our gym during this time. And I'm personally glad to have been able to aid in your boxing development all year!
Our virtual practices this week featured the following:
Breaking down the Shannon Courtenay/Ebanie Bridges and Savannah Marshall/Maria Lindberg fights
Speed
Feinting and hard steps
Getting off at angles
Virtual mittwork
Body weight circuits
Kettlebell Single-Arm Swings and Turkish Get-Ups
And more!
You can find a full list of drills if you are a current Dreamland Boxing member in the Premium Drills section of my website.
Subscribe to my newsletter!