Coach Ian – Week In Review: 05/30/2021
Book I'm Reading
The Perfect Mile: Three Athletes, One Goal, and Less than 4 Minutes to Achieve It – Neal Bascomb
Run Streak and Running Goals:
Progress: As of 5/30/21, I've now run 635 miles for the year, while maintaining my 150-day run streak.
Share of the Week:
This was shared by my trainer Chris Gaines, the founder of PerformanceGaines. Over my time there (since 2018), Chris and I have had this conversation about my "why". One year, I came to him with a page long list of expectations for all of my training and benchmarks. But why do I really, for example, need to be running a 20 minute 5K year-round? Before I used to take on any and every goal that could possibly be set, with no rhyme or reason other than seeing other people do it. Now I'm a little more particular in why I train.
Share of the Week #2:
With all of the controversy over censorship on social media platforms or blogging services (Medium, Substack, etc.), it's interesting to read about BitClout, a crypto social network where you can buy/sell creator coins, and Mirror, a decentralized blogging platform. I'm seeing that 1 @elonmusk creator coin currently costs $51,494. This stuff is mind blowing to me.
Share of the Week #3:
Vaccine revolution: Curing Alzheimer's from the inside | Lou Reese | Big Think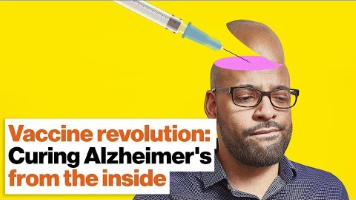 This Week at Dreamland Boxing:
Our classes have been increased to 16 people per class. Also, open gym hours have been extended from 9:30AM to 12:30PM and a Beginner's Boxing Class on Saturdays at noon with Coach Eric. See the full updates here.
Dreamland Boxing has re-opened for outdoor classes. Classes will be capped and there will be no waitlist for classes. Come join me on Fridays at 4:30PM for a workout!
Also, I have continued to host our virtual boxing sessions. Thank you to our members for keeping your memberships active and continuing to support our gym during this time. And I'm personally glad to have been able to aid in your boxing development all year!
Our virtual practices this week featured the following:
Breaking down the Josh Taylor – Jose Ramirez fight
Hand control in the clinch
Range drills
Bodywork
Changing Levels
Defense drills
How to hold mitts
Body weight circuits
Kettlebell Single-Arm Swings and Turkish Get-Ups
And more!
You can find a full list of drills if you are a current Dreamland Boxing member in the Premium Drills section of my website.
Subscribe to my newsletter!