Coach Ian – Week in Review:
What I'm Reading:
How to Be An Antiracist – Ibram X Kendi
Consilience – The Unity of Knowledge – Edward O. Wilson – This one was recommended by my trainer, Chris Gaines. Looking forward to listening to it this week!
Boxing Share of the Week:
Mike Tyson | "Sugar Ray Robinson went 174-1 with 85 knockouts" in Boxing | Damian Lillard
On the Hot Boxin' Podcast (with guest Damian Lilliard), Mike Tyson shares a really cool story of Tom Molineaux, born in 1784 a slave and was a bare-knuckle boxer who won his freedom and $500. After winning his freedom, he moved to the UK where he continued to win titles. He was recently given a new headstone over his unmarked grave in Galway, Ireland last year – unveiled by Irish champion Katie Taylor.
Fun Fact: He was LL Cool J's 4th Grand Uncle.
An interesting conversation I had:
Recently, I've been catching up with members of our boxing, running, and fitness community to see what they're up to! I enjoy highlighting some of the members of our community and bridging different communities – boxing, running, and fitness, so people can see a little bit of what others do.
This week, I spoke with Chris Gaines the founder/owner of PerformanceGaines. PerformanceGaines is a functional fitness and wellness gym in Palo Alto, CA. You can learn more at www.performancegaines.com.
We talked about Chris' background in Football, Rugby, and Bodybuilding, his training philosophies, him being part of the crew for John Tarlton a cyclist who biked in RAAM (Race Across America) to raise funds for the Stanford Cancer Center (as featured in the Netflix documentary), his thoughts in minimalist shoes, and various podcasts and books (Muscles and Meridians, Atomic Habits, Art of Possibility, Consilience: The Unity of Knowledge, etc.) that he's reading today.
What's New at Dreamland Boxing
As you may know, I am currently donating my time to host virtual online boxing classes for the members of our 501c(3) non-profit boxing gym, Dreamland Boxing. As an active member of Dreamland, you will receive the materials and video recaps of each lesson through my website under the "Premium Drills" section.
This week, our primary focus was the importance of shadowboxing as a tool to get better at the tactical aspects of boxing. This week we focused on specific combinations that Canelo Alvarez uses and how to disguise our combinations to set them up. In addition, we did some mixed "follow the leader" drills with defense drills so our boxing team could practice the various lines of defense against the combinations the "leader" threw. You can view our full practices here.
On Friday, my main focus was on throwing the left hook. You can view the full practice and related drills here.
Meanwhile, Santa Clara County has been upgraded to allow 10% indoor capacity for gyms! I am taking things cautiously, and am keeping my classes outdoors for the time being, but Dreamland does have indoor options to suit your needs.
Visit http://www.dreamlandboxing.org or email dreamlandboxing7@gmail.com for more information on how to sign up today!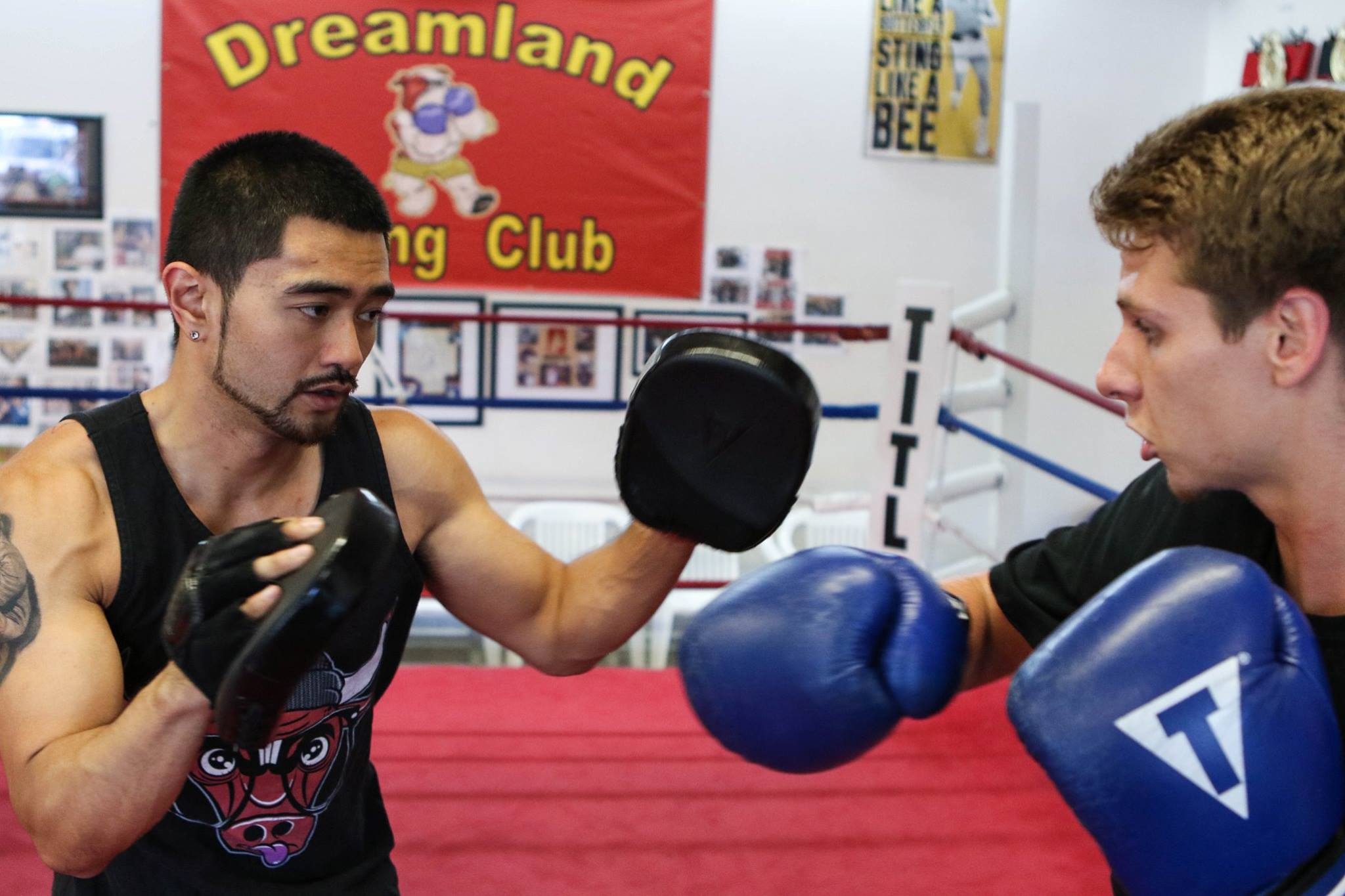 Visit http://www.dreamlandboxing.org or email dreamlandboxing7@gmail.com for more information on how to sign up today!