Coach Ian – Week in Review 10/30/2022
Your First Time Sparring someone from another gym:
Coach Ian – First Time Sparring Another Gym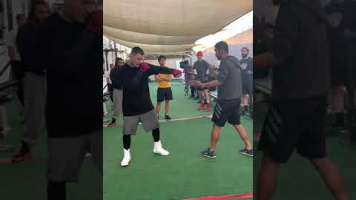 We had Novato boxing come by for some sparring on Halloween. This was a day where we gave many of our members who aren't on our team a chance to spar someone from another gym in front of their friends and family.
This isn't really a huge deal to us – we have other gyms come over for sparring all the time. But at first, I didn't think about how new of an experience this is to our members who spar regularly, but only internally with other members, and never spar with other gyms or in the hopes of competing.
To them, this was a huge deal.
I walked them how the event would go, and really to just have fun and use the experience to get better and practice handling their nerves. And gave them a reminder that you do not "win" a sparring match.
Boxing Recaps:
Vasiliy Lomachenko vs Jamaine Ortiz
Vasiliy Lomachenko took over the later rounds to win a decision over Jamaine Ortiz. Lomachenko at his best is something special to watch: his footwork and combinations flowing together are nearly unstoppable.
I've been following Jamaine Ortiz ever since his impressive performance against Joseph Adorno (scored a draw, but he really won that fight). He's a physically strong fighter with a high ring IQ. I'm not surprised that he gave Lomachenko some trouble early.
Rounds 10-12 are called the "championship rounds" for a reason. It's where fights are won or lost. Jamaine Ortiz's corner was telling him that these were the rounds that would change his life.
However, it was Lomachenko who had that extra gear to get the victory. This was still Ortiz' first 12 rounder, and he did great. But Lomachenko willed himself to victory in the final 3 rounds.
Vasiliy Lomachenko Pours It On Late to Beat Jamaine Ortiz, Sets Up Haney Fight | FIGHT HIGHLIGHTS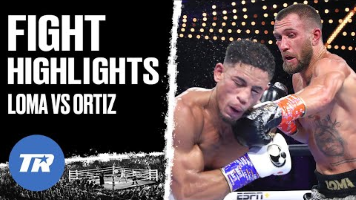 Jake Paul vs Anderson Silva:
I didn't watch this fight, but from the highlights, Jake Paul seems to have improved quite a bit. Anderson Silva is not some top-notch fighter at 47 years old, but he's also not a pushover. It's not surprising that Silva faded in the later rounds and Jake Paul was able to get the victory.
They're trying to build up Nate Diaz to be his next opponent. I'd expect that fight to go the same way.
I think they'll keep matching him up well and he can keep winning until he fights a journeyman boxer. Someone like a Gabe Rosado. Til then it'll be more of the same.
Shoes I'm Training In:
New Balance FuelCell SuperComp Trainer – These are some fast shoes, with an arched carbon fiber plate for speed. I'm not expecting a fast marathon next week at the New York marathon, but could will be trying these out.
I previously tried on the Nike Vaporfly's, which are really too narrow for me to race in. These New Balance shoes are very comfortable and a pair that I don't mind wearing regularly. Will post more updates as I test them out!
Health Share of the Week: $50 Off the Oura Ring!
Use my link above to get $50 Off the Oura ring and 6-months FREE Oura membership!
Coach Ian's Classes:
As you may know, I am currently donating my time to host virtual online boxing classes for the members of our 501c(3) non-profit boxing gym, Dreamland Boxing. As an active member of Dreamland, you will receive the materials and video recaps of each lesson through my website under the "Premium Drills" section.
Join me for a class on Fridays at 4:30PM!
Our practices this week featured the following:
Generating power from the hip
Sitting on punches
Moving forwards and backwards
Being able to punch moving backwards
Maintaining distance
You can view our full practices here.
Subscribe to my newsletter!