Coach Ian – Week in Review:
Happy Halloween! Have fun dressing up, but stay away from the sweets.
While Halloween is typically a time to let yourself have a few sweets, there are quite a few popular brands that I would say to boycott! I think all of the foods listed on the left of the first picture aren't "cheat" meals, but are "absolute never" foods – not the occasional cheat meal. The foods on the right can be your cheat meal. America has normalized eating a bunch of foods with dangerous chemicals and ingredients that you cannot pronounce, and unfortunately, has normalized diabetes and other health complications. Stay away from the sweets!
Picture credit: Vani Hari, "The Food Babe" (Follow her for other great nutrition info!)
Boxing Share of the Week:
This was one of the wildest coaches I have ever seen at an amateur boxing event at King's Gym (unsure of the coach fighting without a registered gym). Here you see his fighter fall to the ground and he reaches into the ring and picks him up to keep going! All night he was on the ring apron (which he shouldn't be allowed to do) and all three of his fighters lost, yet he was yelling at everyone as if his fighters got robbed. We were laughing all night at this one…
Second Boxing Share of the Week:
https://www.espn.com/boxing/story/_/id/30218312/seances-tattoos-unbreakable-bond-boxer-mikaela-mayer-trainer-al-mitchell
This was a great read about an unlikely pair: Mikaela Mayer and her trainer Al Mitchel. Mikaela is one of the up and coming fighters in women's boxing and scored a convincing win over previously undefeated Ewa Brodnicka this past weekend. Breakdown coming soon!
Leo Santa Cruz vs Gervonta Davis:
What a fight! I'm writing this moments after this has concluded, so will have more to say in the coming days. My initial thoughts are that Gervonta gave Leo Santa Cruz a false sense of confidence early in the fight, but once Gervonta started walking him down and digging those body shots, the power difference was noticeable. As a huge Leo Santa Cruz fan, I could see the knockout coming and it was still quite sad to see my guy get knocked out like that.
Leo Santa Cruz threw the exact same right hand three times in a row when he was pinned up against the ropes. Doing the same thing over and over usually yields negative results, especially when tired and getting backed up. The first right hand connected, the second missed, but gave Gervonta the signal to pull the trigger on the counter uppercut that finished Leo. Sad sight, but beautiful punch by Gervonta Davis.
I'll have a few breakdowns of this fight and few others over the weekend shortly.
Interesting Read of the Week:
https://www.npr.org/2020/10/27/928209548/dude-i-m-done-when-politics-tears-families-and-friendships-apart
An interesting conversation I had:
Recently, I've been catching up with members of our boxing, running, and fitness community to see what they're up to! I enjoy highlighting some of the members of our community and bridging different communities – boxing, running, and fitness, so people can see a little bit of what others do.
This week, I spoke to Earl Hooks – the founder of Hook'd on Fitness, Boyz N The Woods, and a former participant on American Ninja Warrior.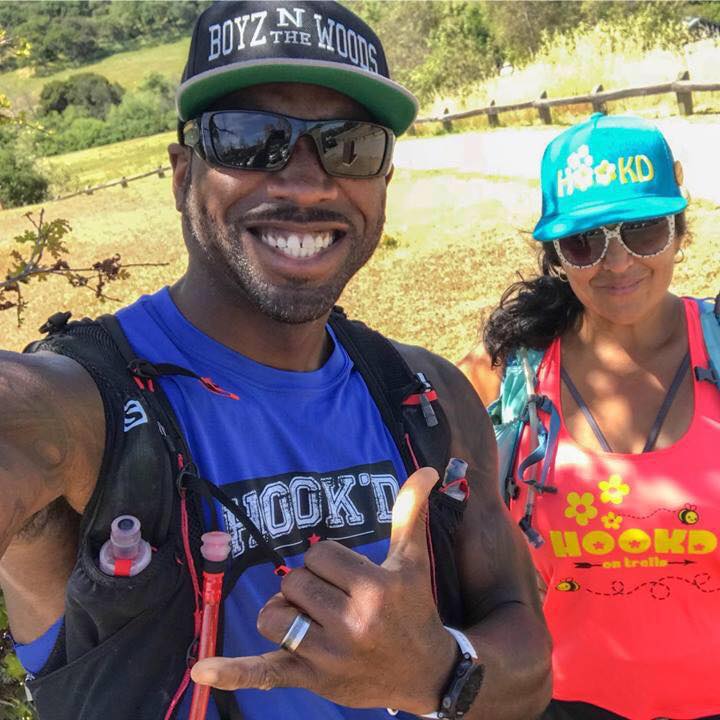 In our talk, Earl Hooks shares his powerful story of his battle with alcoholism, his recovery and fitness journey, his current addiction – a 1,150+ day run streak of 5K or more, training for TAJI 100 and the Ventura Marathon, his commitment to the youth and community, his Boyz N The Woods trail running group (and their partnership with Pacific Coast Trail Runs), his experience with American Ninja Warrior, and what he's up to now.
It was an enlightening and inspirational talk for me, and it even carried over into my 30 mile birthday run the following day. Thanks for taking the time, Earl!
Link to interview: www.iancruz.blog/earl-hooks
This week at Dreamland Boxing:
This Week at Dreamland Boxing (11/01/2020) – Happy Halloween! Congrats to Sandra for winning the John Allen Rankin "J.R. Never Give Up" Scholarship Award. Dreamland installs outdoor carpeting, and more!
Read more: https://www.iancruz.blog/dreamland-boxing-11-01-2020/