Coach Ian – Week in Review 12/26/2021
Book I'm Reading
Four Thousand Weeks: Time Management for Mortals by Oliver Burkeman
"In an age of instrumentalization, the hobbyist is a subversive: he insists that some things are worth doing for themselves alone, despite offering no payoffs in terms of productivity or profit. The derision we heap upon the avid stamp collector or train spotter might really be a kind of defense mechanism, to spare us from confronting the possibility that they're truly happy in a way that the rest of us—pursuing our telic lives, ceaselessly in search of future fulfillment—are not. This also helps explain why it's far less embarrassing (indeed, positively fashionable) to have a "side hustle," a hobby-like activity explicitly pursued with profit in mind."
"Four Thousand Weeks" by Oliver Burkeman was all too relevant for me. Last year, I wrote about the book "Feeling Good" by David Burns and how the section about the "productivity trap" applies to me. Although I'm aware that I participate in these behaviors, I constantly find myself judging my days by how much I can accomplish. God forbid I ever take a day to rest.
Some people follow the philosophy to set a goal to accomplish "one thing" every day. Somehow I've turned that into "one thing" across several different buckets: my career, running 5k/day, boxing, recovery, blog content, investing, reading books, etc. I try to set a positive example for others – for example, by highlighting my 2022 running streak and motivating others to build healthy habits. But sometimes I wonder if my habits become excessive, and whether I should promote being so stringent on certain expectations.
Share of the Week: Can Psilocybin Treat Depression?
Can Psilocybin Treat Depression?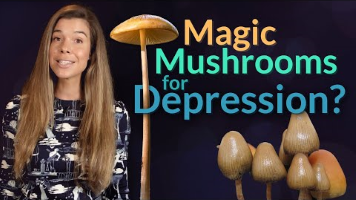 Run Streak and Running Goals:
Progress: As of 12/26/21, I've now run 1,478 miles for the year, while maintaining my 360-day run streak. Almost done with my 2021 run streak!
Health Share of the Week: $50 Off the Oura Ring!
Use my link above to get $50 Off the Oura ring and 6-months FREE Oura membership!
This Week at Dreamland Boxing:
Coach Ian's Classes:
As you may know, I am currently donating my time to host virtual online boxing classes for the members of our 501c(3) non-profit boxing gym, Dreamland Boxing. As an active member of Dreamland, you will receive the materials and video recaps of each lesson through my website under the "Premium Drills" section.
Dreamland has also increased its outdoor capacity to 16 students per class, and lifted limits on how many classes you can sign up for in a week. Join me for a class on Fridays at 4:30PM!
Our practices this week featured the following:
How to jab and not be countered with an overhand
The importance of doubling up the jab
When to step out of range vs when to smother
Footwork
Body weight circuits
And more!
You can view our full practices here.
Reminder:
You must be a registered member to sign up for a class, you cannot just drop-in! If you are a current member, you will receive a sign-up link to reserve your time slot every Saturday. Reserve right away because slots fill up quick (by Monday)!!
If no slots are available, sign up for the waitlist and you will be notified if any slots open up.
Visit http://www.dreamlandboxing.org or email dreamlandboxing7@gmail.com for more information on how to sign up today!
Subscribe to my newsletter!