This Week at Dreamland Boxing 11/14/2020
Happy Birthday to our Photographer Brett Ostrowski!
Prospects Mark Salgado and Sandra Magallon continue to train hard!
Article of the Week: Training for Your First Fight
I wrote a comprehensive guide to the non-technical aspects of your first boxing match. While many fighters are consumed with their boxing development and making weight, there are several things when you actually go to an event that you should know (i.e. don't come with a red mouthpiece, Gatorade bottle, and unauthorized headgear, stop tapping gloves, etc.) Among the topics discussed are:
What kind of headgear to wear
Whether to tap gloves
What mouthpiece colors you cannot use
When the warning bell rings
How many minutes are the rounds and rest period
What to bring
How knockdowns impact scoring
How many Judges there are
Where the neutral corner is, and what to do if scoring or receiving a standing eight count
How to time the preparation for the event
And more!
I'm overwhelmed by the feedback, from fighters intending to compete, those who have competed, and coaches, this article has received!! Feel free to bookmark this article as it can serve as a checklist before competition.
Full article: www.iancruz.blog/your-first-boxing-match
Dreamland Boxing Gloves for Sale!
Brett Ostrowski Photos:
Thank you Brett for the awesome pictures as always!
Coach Ian's Classes:
As you may know, I am currently donating my time to host virtual online boxing classes for the members of our 501c(3) non-profit boxing gym, Dreamland Boxing. As an active member of Dreamland, you will receive the materials and video recaps of each lesson through my website under the "Premium Drills" section.
This week, we broke down the peek-a-boo style of boxing and different combinations to set up a body shot. Outside of our technical boxing areas, we also covered breathwork and recovery during the one-minute rest period and tips for competing in a boxing match. You can view our full practices here.
Our Friday outdoor class was focused on changing levels and angling out. As always, we had our sprint relays and a challenging ladder to finish the workout. You can view the full practice and related drills here.
Teddy Atlas Demonstrates Peekaboo Boxing Style of Mike Tyson, Cus D'Amato | THE FIGHT TACTICS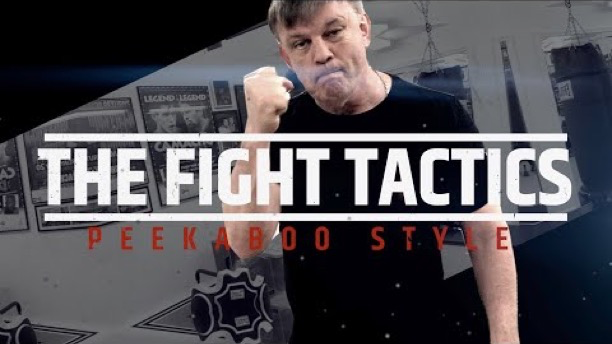 Meanwhile, Santa Clara County has been upgraded to allow 25% indoor capacity for gyms! I am taking things cautiously, and am keeping my classes outdoors for the time being, but Dreamland does have indoor options to suit your needs.
Update 11/16/2020: Santa Clara has been bumped down two-tiers, to the purple tier. No indoor operations are allowed. A summary of the tiers for gyms is as follows:
Reminder:
You must be a registered member to sign up for a class, you cannot just drop-in! If you are a current member, you will receive a sign-up link to reserve your time slot every Saturday. Reserve right away because slots fill up quick (by Monday)!!
If no slots are available, sign up for the waitlist and you will be notified if any slots open up.
Visit http://www.dreamlandboxing.org or email dreamlandboxing7@gmail.com for more information on how to sign up today!