Mark Salgado vs Christian Avalos: The Rematch
Mark Salgado and Christian Avalos battled to another majority draw in their rematch, with scores of 39-38 for Mark and 38-38 on the other two cards.
Mark put on a hell of a performance in Sacramento, CA. While maintaining his high volume output from the first fight, he also stayed defensively responsible and avoided some of the shots his opponent landed the last time they met. Despite how you may have scored the first fight (I had it 3-1 Mark), it seemed clear that Mark made adjustments and was a better fighter on August 6th.
My take:
I thought Mark won the first two rounds with higher volume, cleaner punches, and, for most of the two rounds, he pressed the action.
The third round was closer as Christian and Mark traded off walking each other down and Christian upped his punch count. In the middle of the round, there was an accidental headbutt that opened up the first cut of Mark's career.
Unlike the first fight, you saw Mark use a lot more head movement getting underneath Christian's left hook in the middle of the round. I had Mark edging the third, but knew it wasn't a lock. The round was closer, and relative to the first two his opponent did better.
I've watched the final round over and over. This is a good round to study as they both went back and forth. It felt like an even round, but Christian landed a clean left hook at 1:18 of the round that sent Mark back on his heels.
As a coach, I paid close attention when that punch landed to see if he was hurt or not. If he was, we'd be calling for a clinch, but Mark quickly landed a hook of his own at 1:25 and started coming forward again. A few bounces in his step, and I could tell he wasn't hurt by the punch and was pressing to take over the final half of a round that was still very much up for grabs. They went back and forth in what felt like an even last half of the round.
The decision:
The scorecards came in with one scorecard at 39-38 Mark Salgado and two scorecards at 38-38, resulting in a majority draw.
Unlike other coaches, I don't want to be the coach who calls everything a robbery. When I watched film, instead of going straight to Mark's early rounds to confirm my bias, I went straight to Mark's worst round, round 4.
After rewatching the 4th, I thought to myself, that could've gone to Mark!
But that's the stage of boxing that Mark is in: 4 round fights, where if we think our guy won 3-1, judges can flip one and you end up with a draw.
What I told Mark after the last two fights:
After the first fight, I really didn't make any noise about the decision because I knew Mark would have a rematch.
I know everyone does this out of support, but after the fight there were a lot of people in Mark's ear telling him they thought he won (as I'm sure his opponent heard too). While I wasn't as involved in his camp this time around, I don't want to contribute to that line of thinking and try to keep everything forward focused.
I had a conversation with Mark during training camp about that, and Mark knew the past four rounds didn't matter as this would be an entirely different fight. Mark joked that he hoped his opponent would buy into thinking he got robbed and come in overconfident, because Mark wasn't taking him lightly at all.
Mark was dialed in over camp and it showed with his intensity in sparring. We always talked about different sequences of the first fight and how to counter or prevent his opponent from establishing his offense. Despite the decision of this fight being the same, I think everyone could tell Mark was more crisp in his attack and his defense and reflexes were better this time around.
The rematch's outcome was disappointing, given how hard Mark had worked, only to end with the judges giving the same result. But Mark had a packed house and everyone was able to see him put on a hell of a show. This isn't the usual road of a prospect padding their record early, this is a fighter who has taken on the toughest challenges early to build experience that other's just won't have when they're in a tough fight with Mark in the future.
Other thoughts:
Both Mark and Christian are real fighters, seeking out the toughest challenges. Much respect, and I think everyone in the crowd knows that this was two high-level fighters competing.
This was a crossroads fight for both of them. It felt like one fighter needed to win to revitalize their career and the other would be taking a huge step back. A draw feels like a loss for everyone. These two have a combined eight fights on their record, with four of them being draws against each other, and only one win between the two.
Mark has taken the toughest path in his career so far and unfortunately has a few losses on his record in a sport that demands perfection. But some of the greatest champions had losses early in the careers: Bernard Hopkins, Juan Manuel Marquez, and Alexis Arguello, to name a few.
If Mark is to rebound his career, it will be a story of resilience and persistence. He's no longer the A side (despite still having a huge A-side following at his fights) and it will take stringing a few wins to get back on the right track.
But he certainly has the mindset to do it, and our team is in his corner until the end.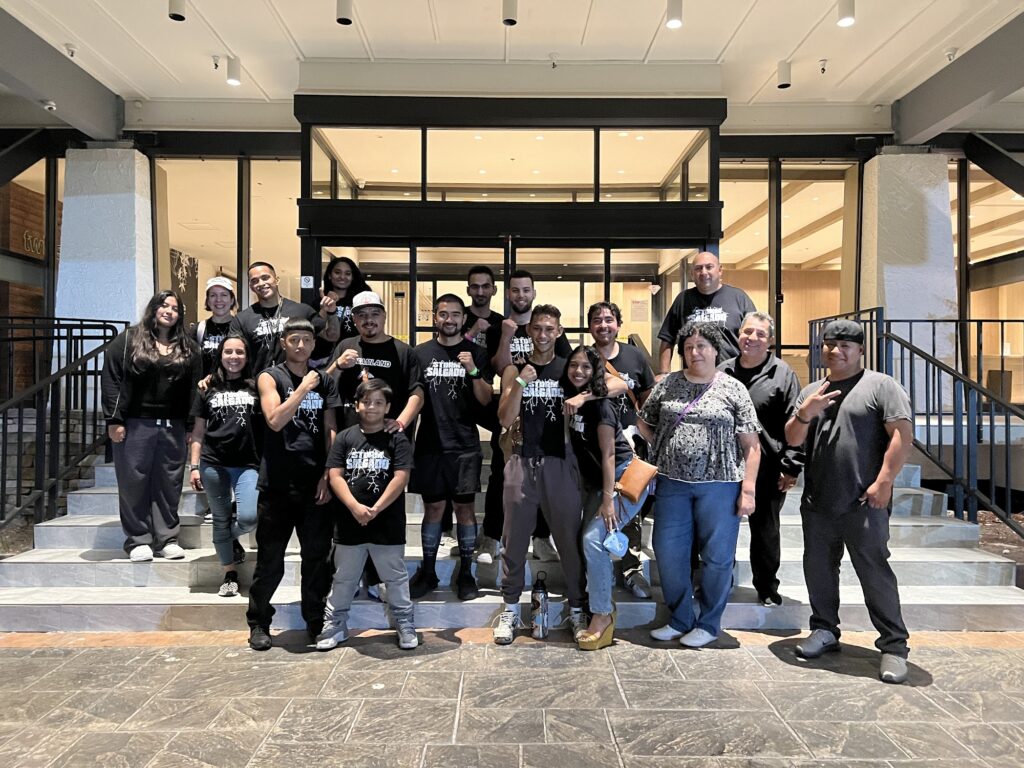 If you enjoyed this article, please sign up for my newsletter below:
About the Author:
Coach Ian is an ultra-marathon runner and a volunteer coach at the non-profit boxing organization, Dreamland Boxing, in San Jose, CA. He competed in boxing for both Dreamland and collegiately at UCLA. His goal is to empower all to be the best that they can be, in boxing and in life. You can find Coach Ian on Instagram, Facebook, and YouTube.