I recently had an interesting discussion on staying hydrated. If you've ever gotten a body fat scan from InBody, these numbers are provided to you. However, they are often overlooked as people tend to zone in on their body fat % and nothing else.
After years of failing hydration tests in high school (for wrestling), I now pay attention to these numbers. In particular, I'm looking at the phase angle numbers, which measures your cell integrity and the distribution of water within and outside the cell membrane. At 4.5 and below, cancers can develop. Most people are under 6.5 – which appears to be a good target goal. You can read more about Phase Angle here.
So far, these are the things I do to stay hydrated. What are you hydration tips?
Hydration (quality): My latest thing into hydration is recently buying the AquaTru reverse osmosis water filter.
Hydration (phase angle): Tracking my prior results from inBody/SECA tests.
11/21/19 (inBody): 7.6 Phase Angle

5/4/18 (SECA): 7.5 Phase Angle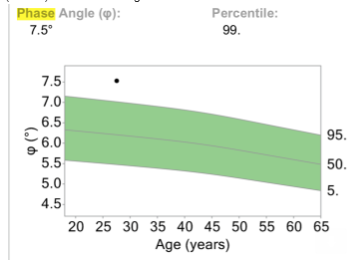 Hydrogen water:
I've experimented with this but am not sure if it's snake oil or not. I went with Trusii because I won a contest on instagram but didn't want to continue paying for it. Would be interested in learning more.
Electrolytes:
I've used the Perfect Keto ones. Probably haven't done any before/after testing to see how effective it is. I also regularly use Biosteel and Pure encapsulations. Biosteel tastes great (to me at least) and has other vitamins and no sugar. Pure encapsulations was given to me by a doctor who did a glutathione IV for me in SF haha.
About the Author:
Coach Ian is an ultra-marathon runner and a volunteer coach at the non-profit boxing organization, Dreamland Boxing, in San Jose, CA. He competed in boxing for both Dreamland and collegiately at UCLA. His goal is to empower all to be the best that they can be, in boxing and in life. You can find Coach Ian on Instagram, Facebook, and YouTube.