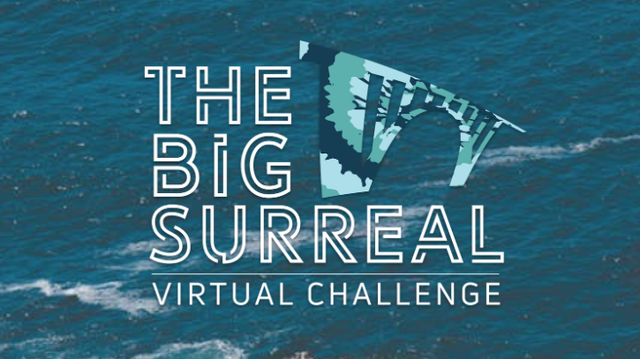 Well, things haven't gone as planned. From mid-August through early October, fires decimated California and we weren't able to go outside and run. As a result, I completely stopped running and stuck to indoor workouts. The Big SURreal Virtual Challenge extended the deadline to complete the challenges until end of October. I cancelled my end of September plan for the marathon, and counted this "unofficial" birthday run, a 30 mile birthday run, as the final distance in the challenge. Through September, I was only able to run the 4 distances (5K, 12K, 11M, 21M) for the challenge, with no other training runs in between.
My Why: I had the idea of a 30 mile birthday run years ago, after reading many ultramarathon biographies (Dean Karnazes, Rich Roll, etc.) and seeing a number of runners in the space accomplish the same. Getting closer to my birthday, I realized that I don't have the same attitudes towards turning 30 (I'll write more about that later) and realized this goal had less importance than I originally thought it would. But true to my word, I went ahead and tackled my goal anyways because I don't like to let things that are spoken to not come into existence.
The goal: To run 30 miles before work, doing 30 miles around my block and using my house as an aid station. I was only loosely tied to this idea to start, and thought I may split the miles to morning and evening.
The result: For one, I couldn't get myself up at 3AM, so I changed my plan to run 20 miles in the morning and 10 miles at night. I looped around my house at times, but also did an out and back through Los Gatos trail near Lexington Reservoir.
Pre-race Fueling: Biosteel electrolyes, but otherwise was fasted with no carbs. This was prior to the 20 miles portion, when I knew that I would have a break and could fuel before the final 10 miles.
In between Fueling (9AM): At the 20 mile mark, I fueled with my normal lunch, an Ample Meal keto smoothie with added Bitter Melon Extract, Beta Alanine, Creatine, Japanese Knotweed, Almond Butter, Hemp Seeds, Chia Seeds, and Almond Milk. Separately, I also drank more Biosteel.
The wait: Going back to work and sitting all day made the remaining 10 miles quite difficult as my legs stiffened up. I originally thought to myself, "I must be skipping the wall" by taking a break at 20M. But as fueling/bonking isn't really an issue, the time in between where I was working probably didn't help me.
Pre-second run Fueling (4PM): I switched from Biosteel to Sfuels electrolytes, which has a bit more calories and fats. In addition, I added my favorite slow-burning carb source, UCAN Superstarch.
Final thoughts:
"No man is more unhappy than he who never faces adversity. For he is not permitted to prove himself." – Seneca
I've come to point where I take a lot more pride in the preparation and the journey/transformation than the accomplishment itself. During past marathons, I often reflect on the sacrifices, early mornings, and grueling training that put me in the position to race. This run didn't feel as much "earned" as I'd like it to, but today's run was a great chance to callus the mind and give myself the discomfort and challenge I so desperately crave.