Coach Ian – Week in Review 01/31/2021:
Thought of the Day: Reflecting on January, have you been able to keep up with your New Year's resolutions?
Gamestonk!
Not much to write about health this week, as I was pretty consumed by all things Gamestop and wrote about it here. There's a lot to unpack and it's effects will lead to a lot of regulatory changes and a changed investing landscape. Read more here.
Boxing Updates:
Congrats to Charlie Sheehy for making US Olympic qualification team. Read more on ITR here. Charlie is a boxer out of Brisbane, California, who has been a regular at Dreamland Boxing, even being the main sparring partner for King Ali Ahmed's media day prior to his pro debut.
Run Streak and Running Goals:
Since the start of the year, I've started off a Run Streak. I've run 5K/day every day, except for Saturday's which are for my long distance runs. While a lot is up in the air, my current timeline is as follows:
Weekly Goal:
Monthly Goals:
Kaiser Permanente Virtual Challenge

10K (slow): 1/23/2021
5K (fast): 1/30/2021, postponing to 2/3/21
Half-Marathon (fast): 2/6/2021

Overall mileage: 100 Miles in January
Races:
Targeting a full-marathon in the second half of the year
Yearly Goal:
Progress: As of 1/31/21, I've now run 118 miles for the month, while maintaining my 31-day run streak and with no run being longer than 10 miles. The best part about it is.. It feels highly replicable. It's consistency more than anything, but while avoiding burnout. I think there will be a slow ramp up, with me building up mileage over the next few months. I'm keeping an eye on my knees, which start to feel uncomfortable after mile 8 of my runs, but give me no issues otherwise.
Accountability Re-share of the Week: Balancing a Career in Fitness – Training in Under 20 Hours a Week
As it's a new year, I've been hitting my new year's goals pretty hard. I've been busy as ever at work wrapping up financial statements, but still have been able to manage my 20 hours of training and coaching to a tee. I find the model I wrote out for planning my 168 hours a week very helpful!
The Kaiser Permanente Half Marathon and Virtual Challenge is Now Underway!
The Kaiser Permanente San Francisco Half Marathon, 10K & 5K are GOING VIRTUAL and I'm joining in as an official Ambassador! Enter any of the races individually or sign up for the "Triple" Peaks Challenge to tackle all three. You'll receive a participant shirt and medal just for signing up. The Challenge begins January 7th, 2021 and finishes February 7th, 2021.
Sign up for the Kaiser Permanente San Francisco Virtual Half Marathon using my referral code here!
This Week at Dreamland Boxing:
Happy Birthday Gina Huerta!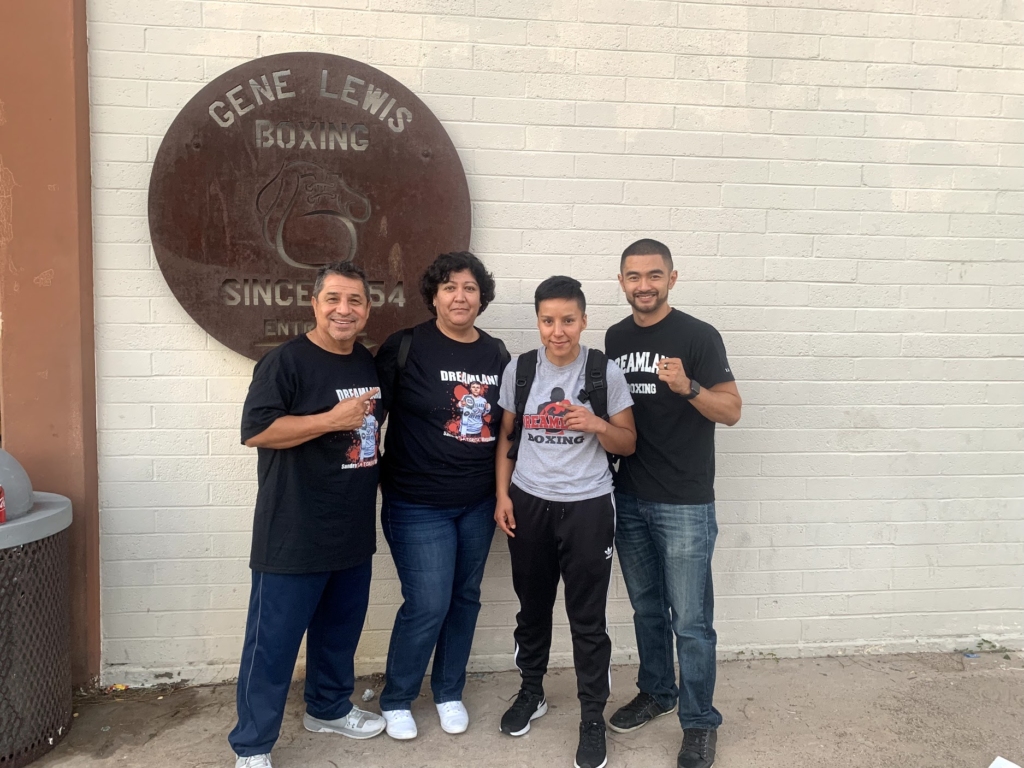 Also, Dreamland Boxing has re-opened for outdoor classes. Classes will be capped and there will be no waitlist for classes.
Also, I have continued to host our virtual boxing sessions. Thank you to our members for keeping your memberships active and continuing to support our gym during this time. And I'm personally glad to have been able to aid in your boxing development all year!
Our practices this week featured the following:
Stephen Fulton vs Angelo Leo: A breakdown of how Stephen Fulton beat Angelo Leo at his own game
How to bend at the waist
When to step in and smother range vs when to step back
Changing speeds on the inside
Perfecting the jab with different cues
Defense Drills
Body weight circuits
Kettlebell Single-Arm Swings and Turkish Get-Ups
And more!
You can find a full list of drills if you are a current Dreamland Boxing member in the Premium Drills section of my website.
Subscribe to my newsletter!