Coach Ian – Week in Review 11/29/2020:
Happy Thanksgiving Everyone!
Quote of the Week:
"People love boxing because it's a metaphor for life. Although you may fall on your face, you have to get up and fight."
-Mike Tyson
Supplements I'm Trying:
As you know, I've been experimenting with wearing a CGM (continuous glucose monitor). There are quite a few wonder stories about Berberine being use to lower blood sugar levels and even lowering those with type 2 diabetes' hemoglobin A1C levels to below 5.6, or non-diabetic. Will be reporting on this more later!
What I'm Reading:
My start up life – Ben Casnocha
Finished this book up – easy read, but great insights on how to start up a company and some of the important lessons Ben learned (communication, networking, the "hard slog", personal branding, etc.)
"(Wim) Hof submerged himself in a bath filled with ice for an hour and 52 minutes, and he suffered no hypothermia or frostbite. Then he ran a full marathon in the Namib desert in temperatures that reached 104, without ever sipping a drop of water.
Over the span of a decade, Hof broke 26 world records, each more baffling than the last. These stunts earned him international fame, and his smiling, frost-covered face soon appeared on dozens of magazine covers, in flashy documentary specials, and in a handful of books."
Breath – James Nestor
I just finished up this book as well. The book finishes off discussing all of the incredible feats Wim Hof has accomplished by controlling his breath. I've written about this before, and certainly will again soon – stay tuned!
Own The Day, Own Your Life – Aubrey Marcus
Also finished this one this past week, more to come on it later.
Next Up:
PB: The Paul Brown Story – Paul Brown and Jack Clarry
After the most recent disappointment of the Cincinnati Bengals, our franchise quarterback Joe Burrow going down with a gruesome near injury (torn ACL, MCL and other damage) putting his career in jeopardy, I decided to finally read this history on the great Paul Brown to get to know more about the glory days of the Bengals and try to understand why the hell we might be so cursed. Another insight I hope to gain from the book is one that can translate over to boxing – what makes a successful coach.
A Promised Land – Barack Obama
This one's next on my audiobook list!
Workout of the Week:
A Dreamland Boxing throwback: Once upon a time, before we were fortunate enough to partner with various functional fitness gyms in the Bay Area, we used to all of our training in-house. Back when I was boxing (10+ years ago), I remember Sarge taking us to the parking lot and telling us his truck broke, so we need to push it. Of course, he was joking – and this was our typical workout. Taking turns pushing his truck down the street.
Boxing Shares of the Week:
Freddie Roach on movement and balance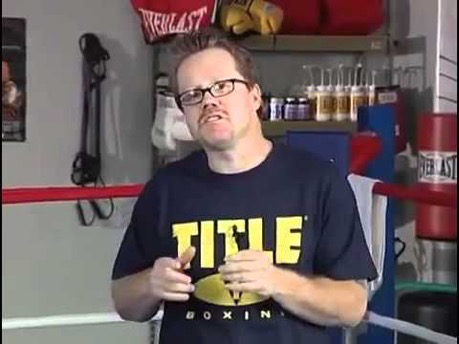 Boxing Fundamentals and Footwork: Freddie Roach going over footwork and movement in boxing. This came up as a discussion during practice, as one of our members noted all of these youtube trainers who have "new" ways of moving or contrarian opinions on how to move. I can dissect each of these, but that's saved for our premium members. But, in short, there's a reason most of the successful trainers go back to the tried-and-true methods and fundamentals.
Fighting Past Their Primes: Mike Tyson vs Roy Jones Jr
I wrote an article about why I wasn't too enthused over the idea of Mike Tyson fighting Roy Jones when it was announced. On one hand, I'm happy to see Mike Tyson back in shape and doing what he loves. On the other, I don't have any desire to see Roy Jones Jr in the ring again and think fighters need to know when to hang them up.
Since then, I've warmed up a little to the idea of their exhibition. I won't be paying for it, but will catch the highlights afterwards. The outcome depends on the intensity of the match (I don't know about this no knockout rule, or how that can even be enforced), but I'm going with Tyson (by KO somehow?)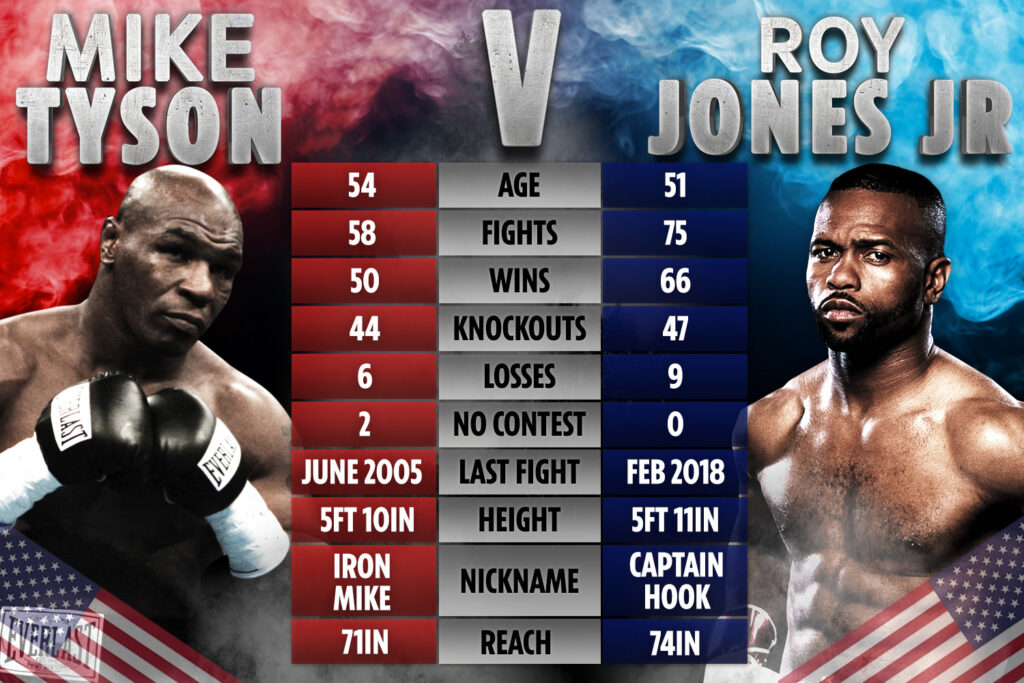 Post Fight Thoughts: Long story short, I'm more proud of Mike Tyson's journey to get him fight-ready, than impressed with the actual event itself. Fans should remember that this was an exhibition, after all!
The Kaiser Permanente Half Marathon:
The Kaiser Permanente San Francisco Half Marathon, 10K & 5K are GOING VIRTUAL and I'm joining in as an official Ambassador! Enter any of the races individually or sign up for the "Triple" Peaks Challenge to tackle all three. You'll receive a participant shirt and medal just for signing up. Registration opens, Nov. 2nd.
This Week at Dreamland Boxing (11/28/2020) – Happy Thanksgiving to the Dreamland Family!
Update: Dreamland Boxing will be closed for the month of December, due to new COVID regulations issued by Santa Clara County.
Subscribe to our newsletter!