Earl Hooks, (Hook'd on Fitness, Boyz N Da Woods, American Ninja Warrior Contestant)
Hey everyone, I'll be putting out a weekly series to highlight some of the trainers, boxers, runners, and other members of our community. This week's feature is on Coach Earl.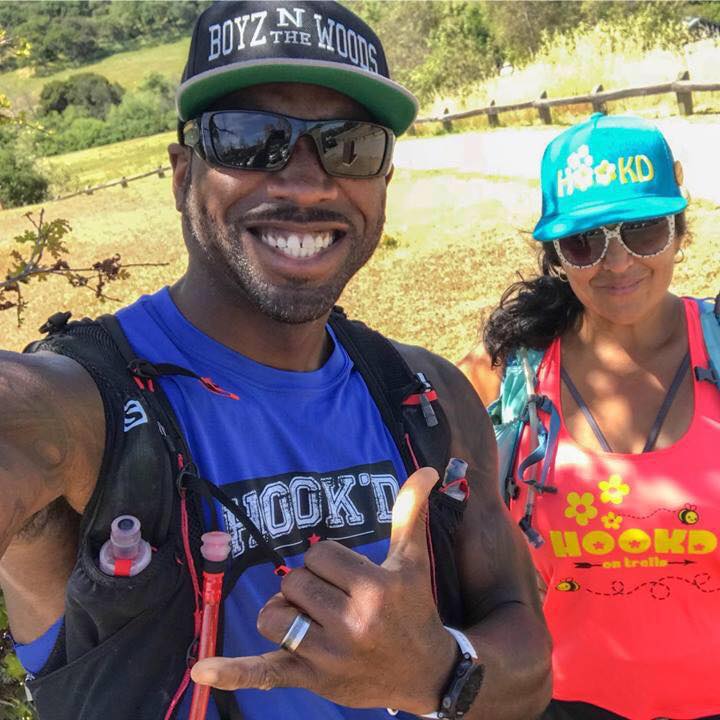 Community Spotlight – Earl Hooks (Hook'd On Fitness, Boyz N Da Woods, American Ninja Warrior Contestant):
Earl is the founder of Hook'd on Fitness, Boyz N The Woods, and was a participant on American Ninja Warrior. I trained with Earl and Bertrand Newsom previously in preparation for the Silicon Valley Half Marathon.
In our talk, Earl shares his powerful story of his battle with alcoholism, his recovery and fitness journey, his current addiction – a 1,150+ day run streak of 5K or more, training for TAJI 100 and the Ventura Marathon, recovery methods, his commitment to the youth and community, his Hook'd on Fitness Bootcamp and Boyz N The Woods trail running group (and their partnership with Pacific Coast Trail Runs), his experience with American Ninja Warrior, and what he's up to now.
00 – Earl Hooks Introduction
01 – Earl Hooks – How a 5-minute workout routine Saved his Marriage and helped in his recovery from Alcoholism
02 – How Earl Hooks' 5 minute routine slowly turned to running Marathons and Ultramarathons
03 – Hook'd On Fitness Bootcamp
04 – Boyz in the Woods
05 – Coaching the Youth, How Coach Earl keeps it Fun
06 – Earl's 1,150+ day run streak
07 – Earl Hooks' Early Race Mistakes, Cramps, and Ultramarathon Stories
08 – Coach Ian on Balancing Coaching, Personal Fitness Goals, Life, and Work
09 – Earl on Ultramarathon Recovery and Being on American Ninja Warrior
10 – Conclusion
Upcoming: I have a list of boxers, coaches, and runners coming up! (Don't want to spoil anything yet) If you're interested in being interviewed, please contact me at ian@iancruz.blog.
See our prior Community Spotlight Features here:
7/31/2020: Veronica Cruz (Downtown Yoga Shala)
8/5/2020: Sara Koshfam (Dreamland Boxing)
8/12/2020: Alex Rodriguez (Dreamland Boxing)
8/19/2020: Ali Ahmed (Dreamland Boxing)
8/25/2020: Vicky Zhao (Dreamland Boxing)
9/2/2020: Marlon Fernando (Triniti Fit)
9/9/2020: Tony Gonzalez (UCLA Boxing)
9/16/2020: Bertrand Newson (Too Legit Fitness)
10/1/2020: Chris Gaines (PerformanceGaines)