Too Legit Fitness Founder: Bertrand Newson
Hey everyone, I'll be putting out a weekly series to highlight some of the trainers, boxers, runners, and other members of our community. This week's feature is on Too Legit Fitness' Bertrand Newsom!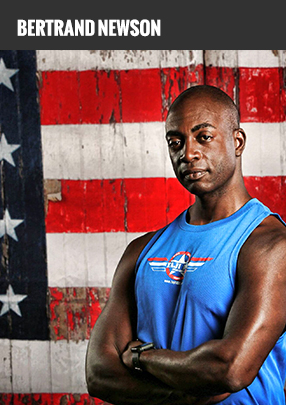 Community Spotlight – Bertrand Newson:
Bertrand Newson is the founder of Too Legit Fitness (established 2011). Too Legit Fitness is a well-known training program in the Bay Area with over 700 members and hosts the official training program for the Silicon Valley Half Marathon and has coached several athletes (including me!) in long distance running and pursuing many different fitness goals of all ability levels.
In this interview, we discuss Bertrand's journey in long-distance running, starting Too Legit Fitness, training during the pandemic, his roles with the Big Sur Marathon and Silicon Valley Half Marathon, and his coaching services. Find out more about Too Legit Fitness at www.toolegitfitness.com.
00 – Introduction – Bertrand Newsom
01 – Training During the Pandemic
02 – How Running Brings Us Together
03 – What Got Bertrand into Running
04 – How Too Legit Fitness Started
05 – Respect Every Race Distance, The impact of Community, and how Running Translates to Life
06 – How many Miles per Week and Bertrand's Monthly Miles PR
07 – Adjusting Training due to the Air Quality
08 – Cross Training and Strength Training
09 – Too Legit is the Training Partner for the Silicon Valley Half Marathon
10 – Bertrand on his role with the Big Sur Marathon Foundation
11 – Running Injuries
12 – Too Legit Community Partnerships
13 – Bertrands Coaching Services
Upcoming: I have a list of boxers, coaches, and runners coming up! (Don't want to spoil anything yet) If you're interested in being interviewed, please contact me at ian@iancruz.blog.
See our prior Community Spotlight Features here:
7/31/2020: Veronica Cruz (Downtown Yoga Shala)
8/5/2020: Sara Koshfam (Dreamland Boxing)
8/12/2020: Alex Rodriguez (Dreamland Boxing)
8/19/2020: Ali Ahmed (Dreamland Boxing)
8/25/2020: Vicky Zhao (Dreamland Boxing)
9/2/2020: Marlon Fernando (Triniti Fit)
9/9/2020: Tony Gonzalez (UCLA Boxing)